The Smart Endo Kit
Designed in collaboration with Deppeler
A collaboration to design quality
Deppeler is the qualitative leader in the field. Style Italiano Endodontics trusted Deppeler for their certified quality in building superior products. In order to overcome the limits of the available tools nowadays, Style Italiano Endodontics and Deppeler started a partnership to design and produce this smart kit.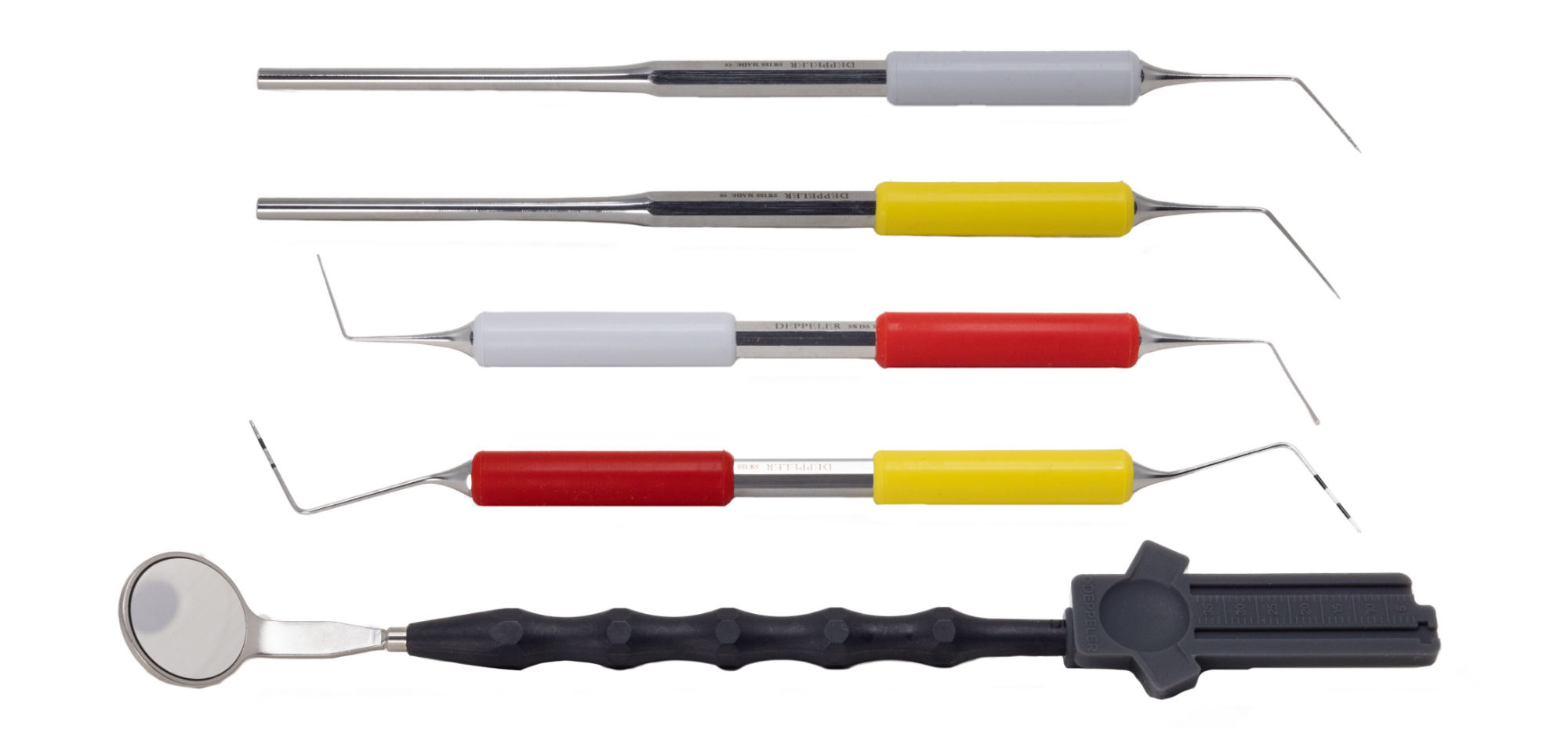 Mirror
Superior quality mirror, usable effectively also during micro-surgery procedures.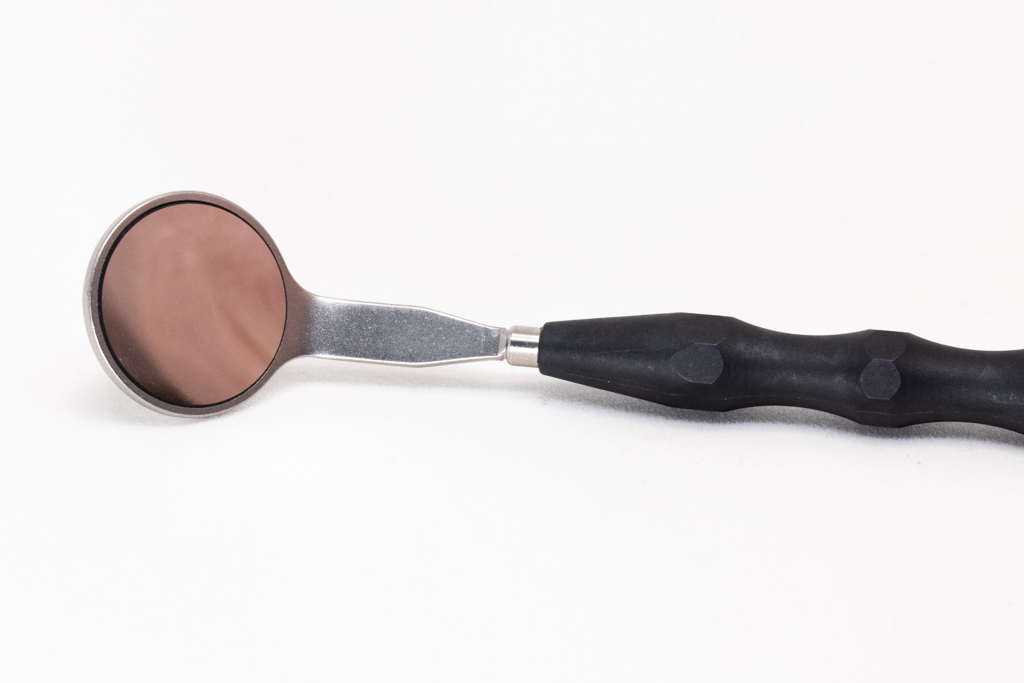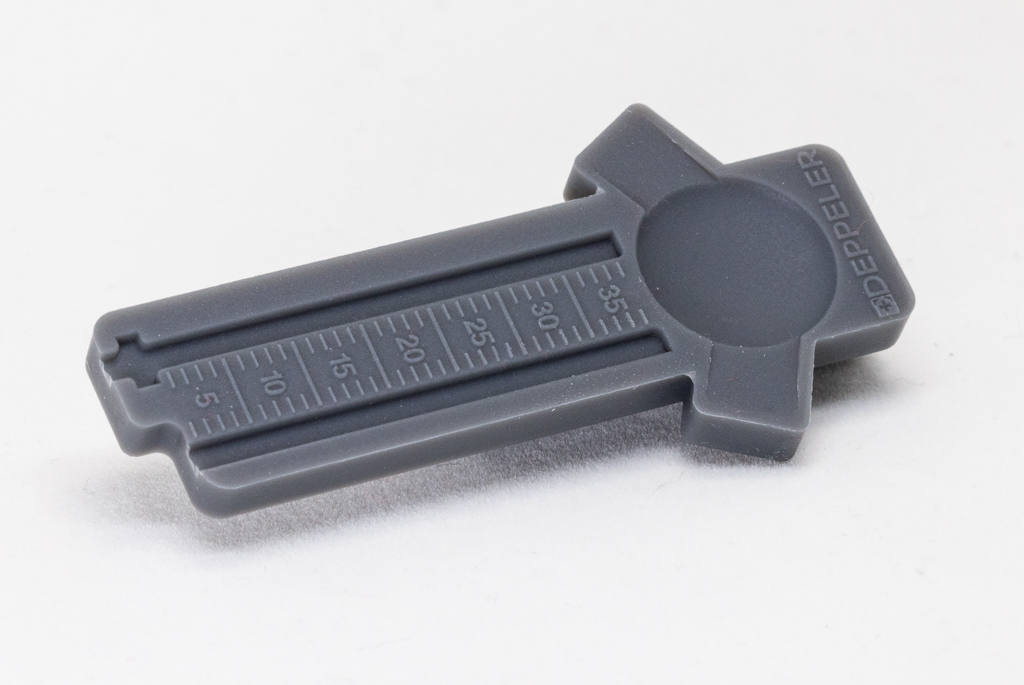 Multiplo
A double ruler to measure K-files and gutta percha cones.
The gutta percha cones and pre-mixed sealers can be placed in the circled area.

Mirror and Multiplo can be attached and work as a combined tool.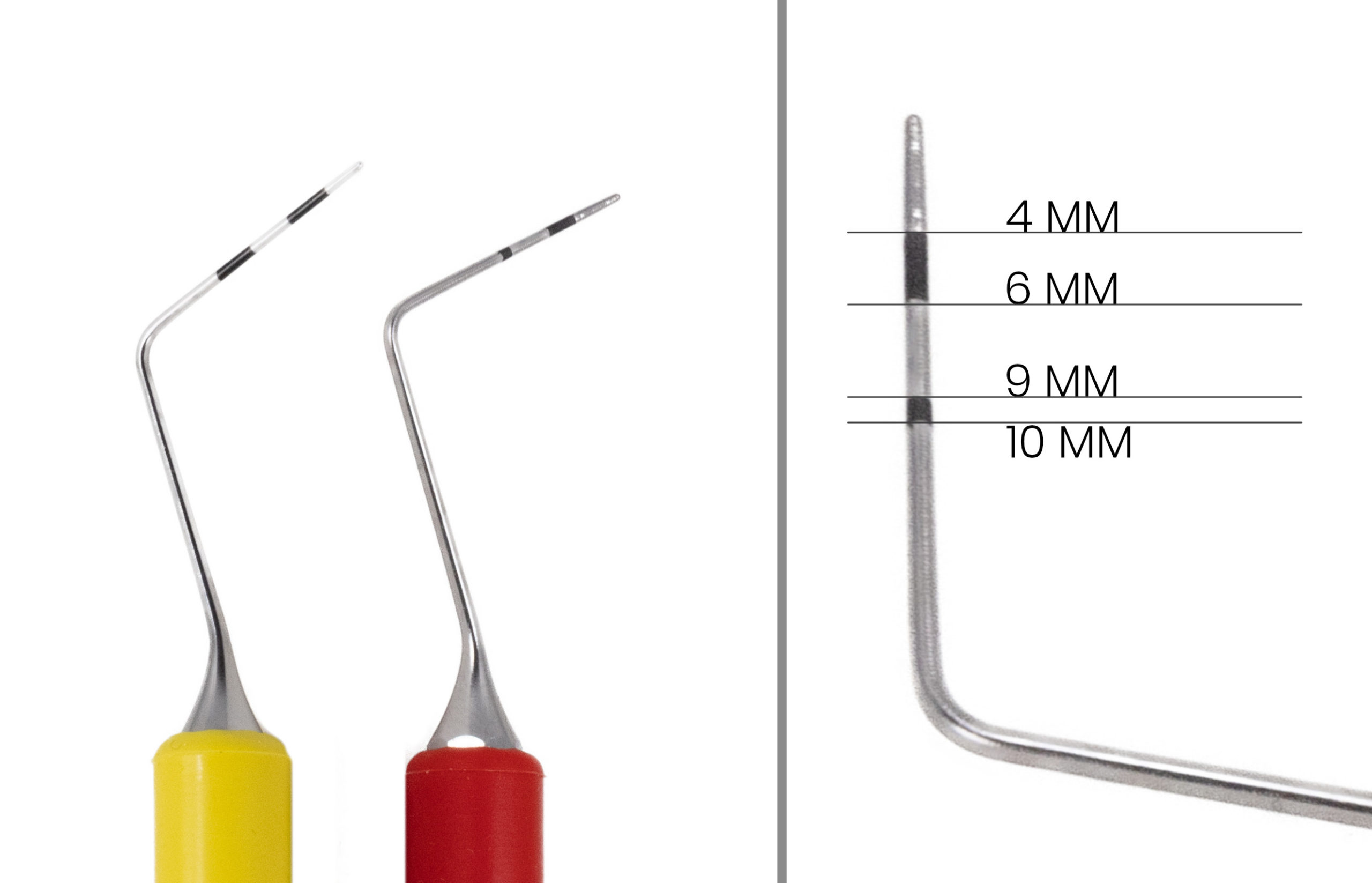 Misurendo
The probe designed for safety.
While the yellow side is a classic probe with 5mm markers, the red side is designed in order to help the endodontist to visually understand how deep the access cavity is.
In order to keep your access cavity access safe you should work before the first marker.
Explora
Find and explore canals. Explora has a bendable yet active tip that can be used to explore canals and histmuses.
The tip is so thin that can enter the canal and make room when looking at the microscope.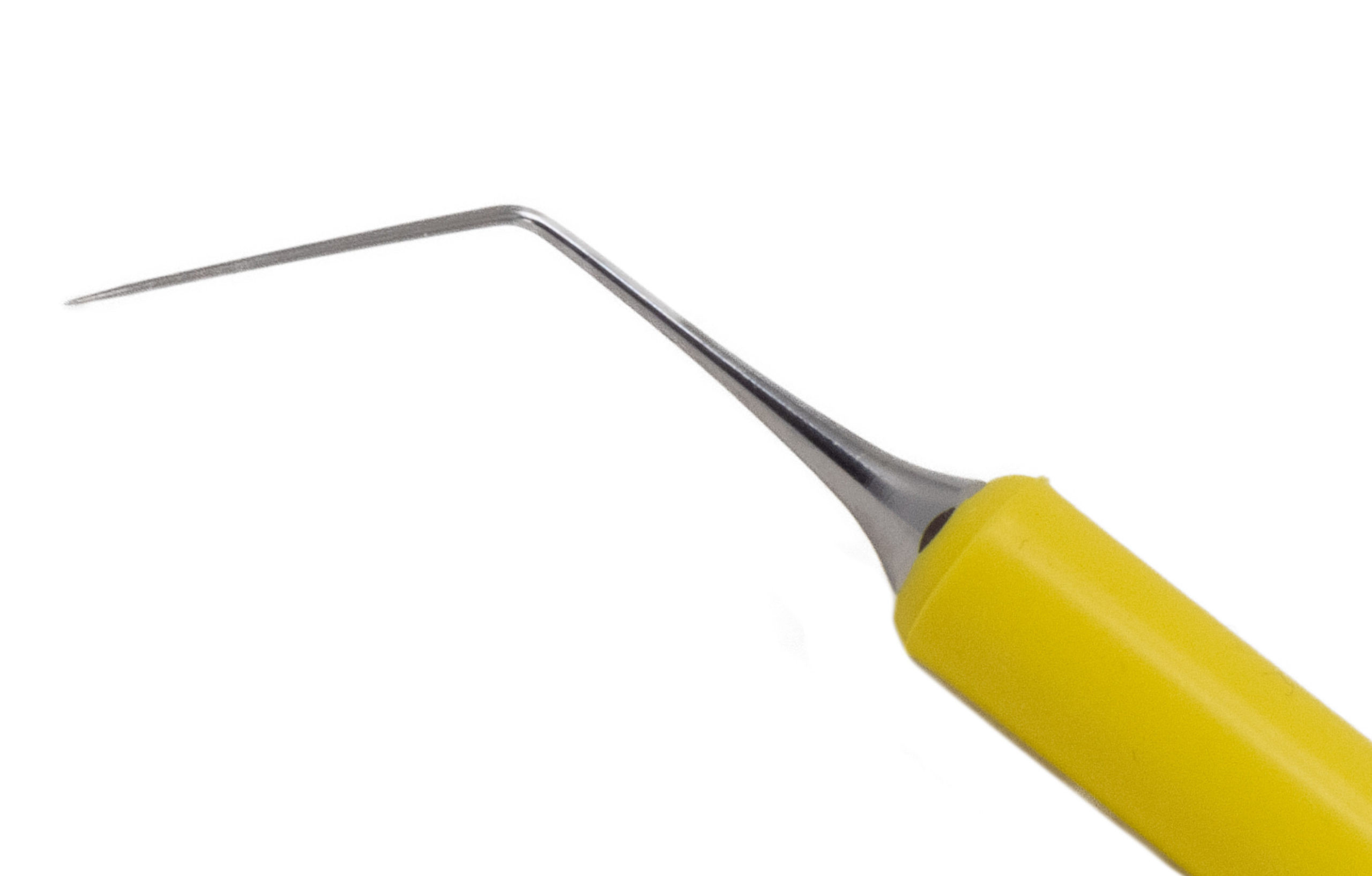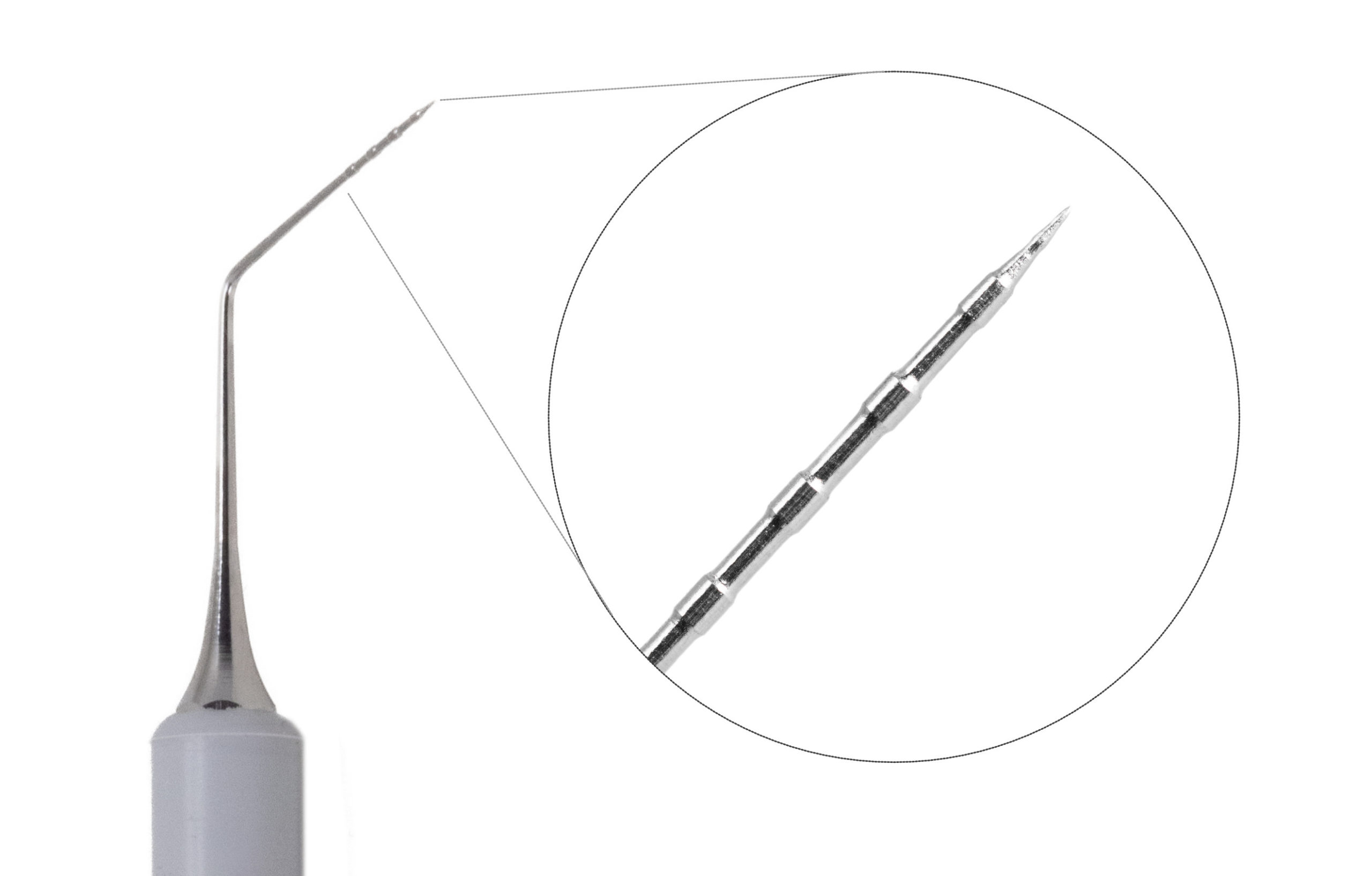 Extendo
The more advanced instrument of the kit. Extendo comes from a specialist's need to try gutta percha cones in long canals. The cone might fall in the canal and not be visible anymore: Extendo allows to hold firmly the gutta cone.
The shape of Extendo allows to also remove gutta percha cones during retreatments.
Prexo M
The Medium size of a tool perfect to compact gutta percha cones. The tools is designed with a more linear tip and, on the other side, a drop size tip.
The curve of the instrument is a safety measure: as soon as it starts to bend, it means that too much pressure is being delivered.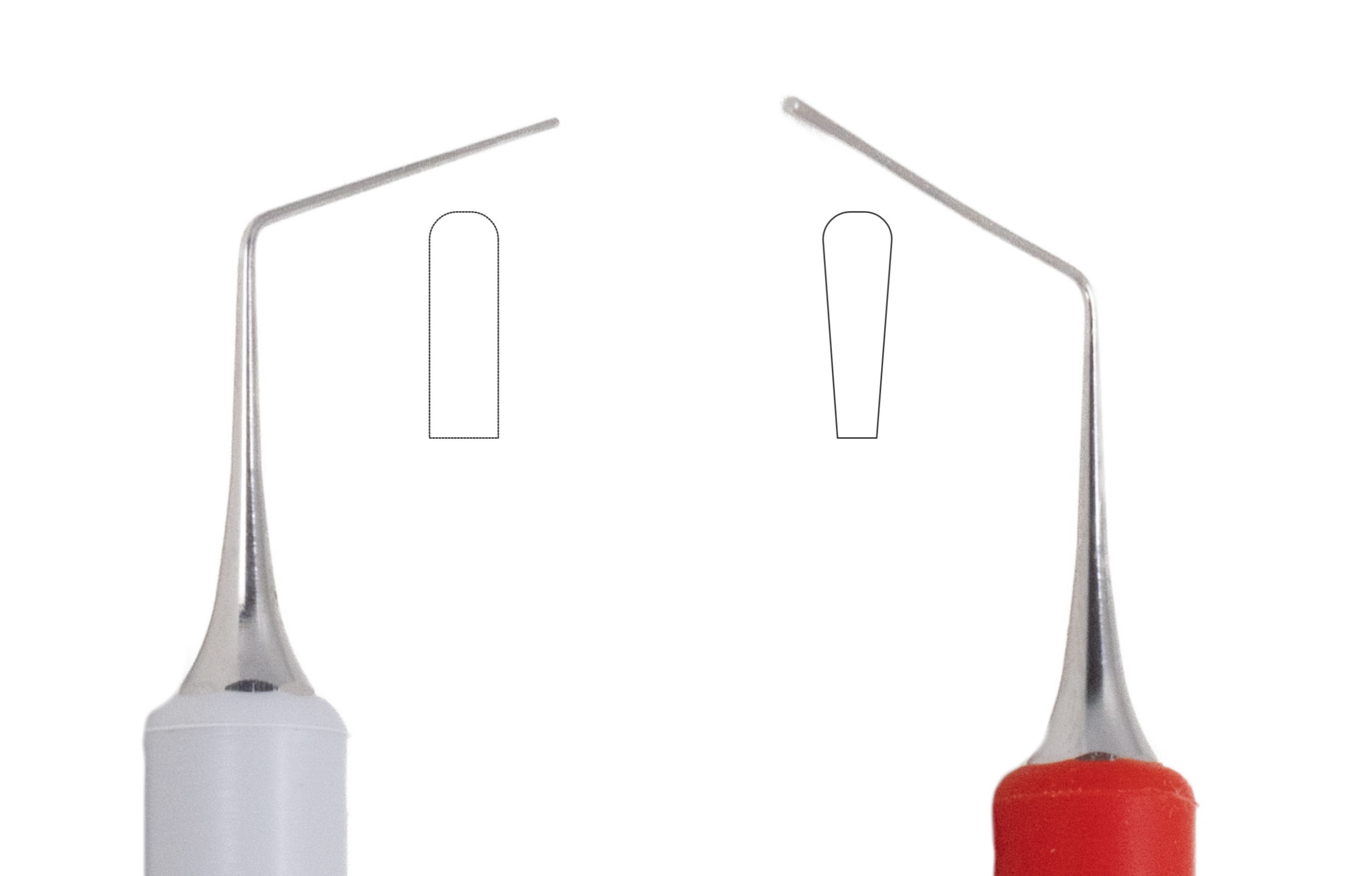 Smart Endo Kit
Born from the experience of two masters in their fields
Smart Endo Kit is the ultimate selection of tools that every dentist, from the general practitioner to the endodontic specialist, are going to need for their everyday practice.